With a fully integrated engineering and manufacturing facility and a diverse network of subcontracted solutions, we're able to offer a diverse range of capabilites to best suit your needs. Our 45 years of experience with working with complex systems and materials has allowed us to develop an unparalleled approach to delivering quality and reliabilty that we apply in every project that we deliver.
Here are some of our core services and capabilities:
Design and build custom machinery and automation
Over 45 years of machine tool building experience has led to specialized expertise in custom-designed, flexible machining centers, wash systems, full turnkey machining cells, rotary transfer machines, hybrid CNC machines, and assembly systems. Harbour Technologies works closely with each individual customer to effectively provide the most cost-effective machine tool solutions. Harbour is fully committed to ensuring ongoing satisfaction with our products and systems worldwide.
We fully design & build
Flexible production work
Prototyping and mock-ups
Washers and leak testers
Precision Fixtures and tooling
Whether it is CNC fixtures, CMM fixtures, or 4th axis fixtures, Harbour will work closely with you to design and build the most cost effective fixtures to fit your production needs. From the simplest design to the most complex, Harbour Technologies has built large dependable fixtures for the areospace industry as well as high configurability precision fixtures for the automotive industry. Our focus on fixturing and tooling is to exceed the productivity expectation of our customers while ensuring the highest quality and lasting reliability.
Design, Manufacture, and Assemble to custom specifications
Automated and Semi-Automated tooling packages
Modify existing tooling
Supply easy to assemble modification kits
On site repairs
Small to large scale machining and assembly
Harbour has the capability to produce precision machined components by utilizing the latest in machining techniques and equipment. We are capable of producing part sizes from less than 1 inch to over 96 inches in house, on a range of equipment from CNC lathes and milling centers to large boring mills and jig grinders.
Large and small size machining
Large volume / production machining and assembly
Contract machining / consumables
Flexible production work
Harbour has the ability to perform short or long production runs. Harbour can handle a variety of different parts and processes with a large diverse selection of mills, lathes and CNC production machines. Currently Harbour's production component division is accommodating overflow and short notice runs to help customers get caught up on production time lost due to equipment breakdowns, equipment moves, labour shortages, etc. Additionally, Harbour is aggressively seeking new production ventures by providing reliable efficient production solutions at the most competitive cost.
Electrical panel & PLC programming
Harbour Technologies offers full electrical panel design and build services.
Panel designs and builds in Allen Bradley, Omron, and Siemens PLC controllers.
PLC programming for Allen Bradley, Omron, Siemens, and integration into existing systems.
Custom HMI screen programming in Allen Bradley, Omron, and Siemens.
Intrinsically safe systems for explosion proof zones.
Robotic custom turnkey systems integrated into automation cells.
Lightweight composite manufacturing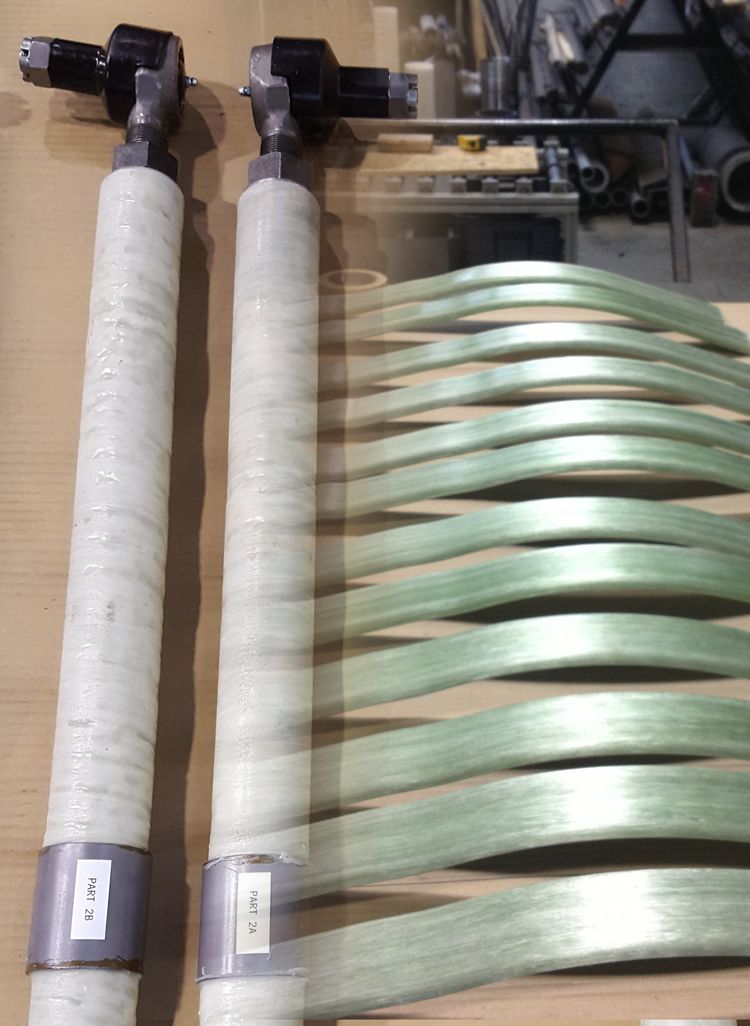 Harbour Technologies is also able to offer a range of tooling and manufacturing solutions to produce composite parts through our sister corporation Thunder Composites Technologies Ltd.
Utilizing advanced engineering and custom simulation programs coupled with Thunder Composite Technologies automation and machine tool building experience, Thunder Composite Technologies provides turnkey packages for composites manufacturing that is developed for high volume and cost effective production.
Prototypes / Developments
Composite Mold & Tooling
Part Manufacturing
Visit Thunder Composites Website to learn more about our composite manufactuing capabilites
To best serve our clients and provide seemless production experience, we offer a number of secondary and fully managed subcontracted services as well. This allows us to provide full-service production from design to delivery with a single source of responsibility. All of our subcontractors have been vetted and approved.
Here are our secondary and subcontracted capabilities:
Secondaries
Electroless Nickel Plating
Chrome
Hard Chrome
Heat Treating
Black Oxide
Anodizing
Passivation
Zinc Phosphate
Subcontracted Work
Large Fabrications
CSA-W95, CSA-W47.1 Welding
Sheet Metal Fabrications
CSA-W95 Welding (Stainless)
CSA S244, ASA-W47.2 Welding
Magnetic Particle Examination
Liquid Penetrant Examination